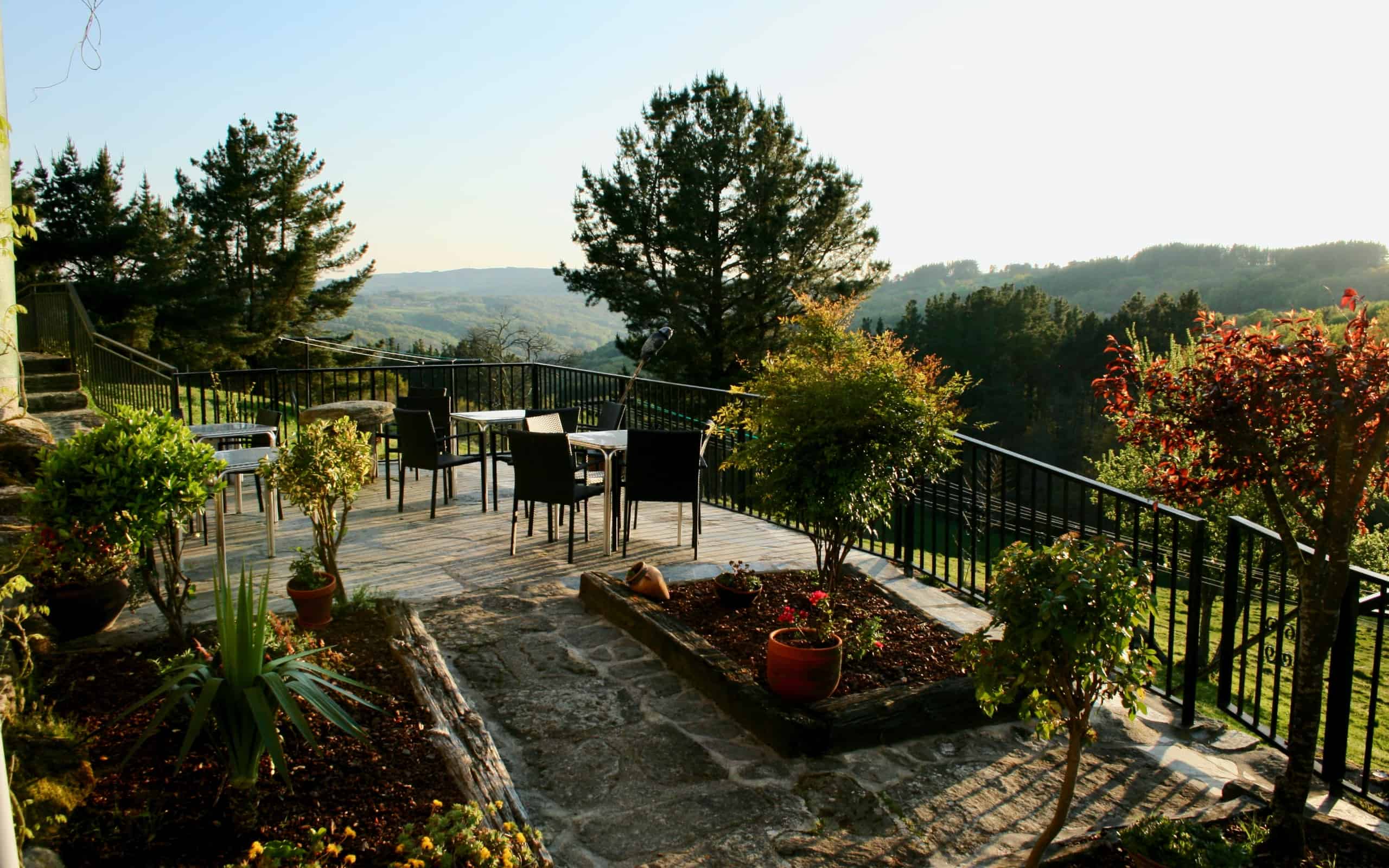 Where to sleep on The Santiago Way
If you're not sure where to sleep on The Santiago Way, we have the perfect solution for you. We at Casa Morgade want to make you feel like you're at home. We have designed a warm and welcoming place in a natural and serene environment where you will feel like you're a part of the family. Based on this ethos, we've created a perfect atmosphere for you to enjoy a pleasant break on your pilgrimage.
For this purpose we have single, double and triple rooms with a private bathroom.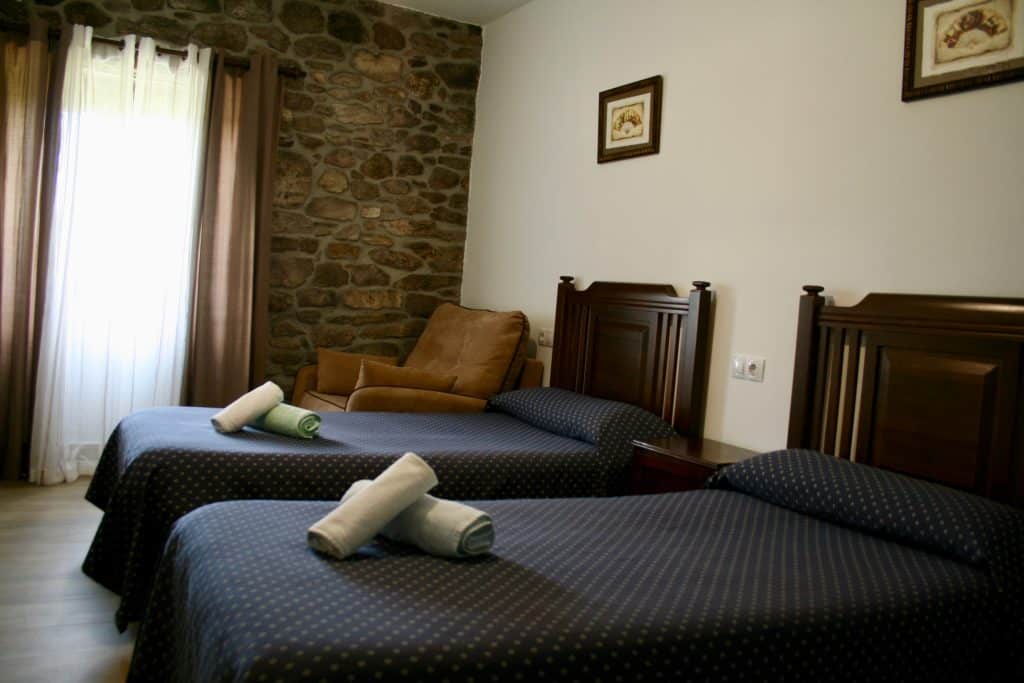 Casa Morgade also has cozy common areas, all of them decorated with the style and charm of typical local buildings with exposed stone walls and wood.
Terraces with fantastic views
Dining room
Spacious living room with wood-burning fireplace